Tafelstukken Posters by Rop van Mierlo
As an ongoing project Daphna Laurens will collaborate with designers and artist to create a collection of posters representing their pieces. Inspired by wonderful posters from the past, for example the work of Don Ervin and George Tscherny for Herman Miller or Herbert Matter for Knoll, Daphna Laurens initiated this project.
as being the first graphic artist commissioned to create a series of posters, worked with the Tafelstukken collection.
Rop is known for his authentic drawings of animals. Wilde dieren is a wonderful book full of animal drawings, visit his website!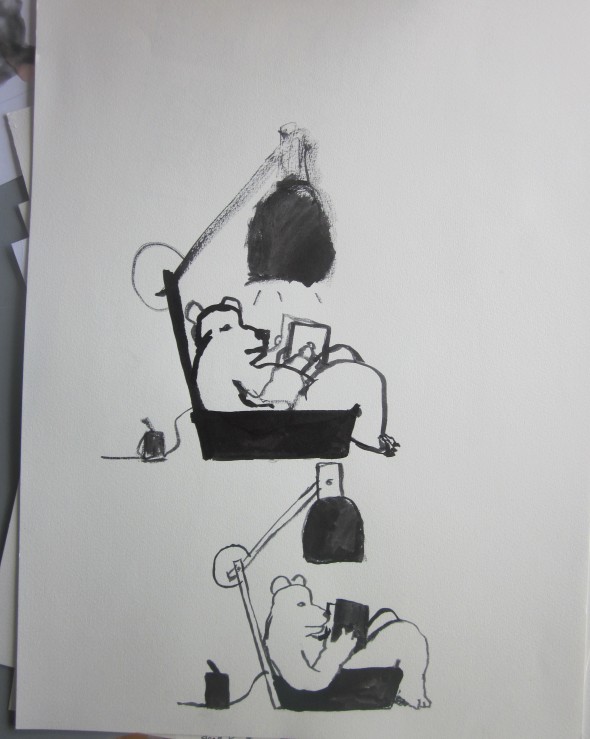 "
Apparently his wild animals know how to enjoy the lamps!
"