Refillable Candle for Vij5
Refillable Candle by Daphna Laurens
The 'Refillable Candle' series is a unique collection of candle holders, designed to make your own candles with rapeseed wax. The object was designed in honor of the 15th anniversary of Vij5. The basic idea is that you buy a candle holder once, which you can then keep using for a longer period of time by refilling it each time with rapeseed wax, a sustainable alternative to paraffin.
Daphna Laurens strives to bring form and function together. They care about aesthetics but also want their design objects to be useful. Their design for the Refillable Candle is a perfect example of this design methodology. Two functional features formed the basis of the design for the candle holder. By allowing the wax container to float, the heat from the candle will not damage the tabletop. At the same time, the construction required to raise the container prevents the flame from being blown out by wind/draught.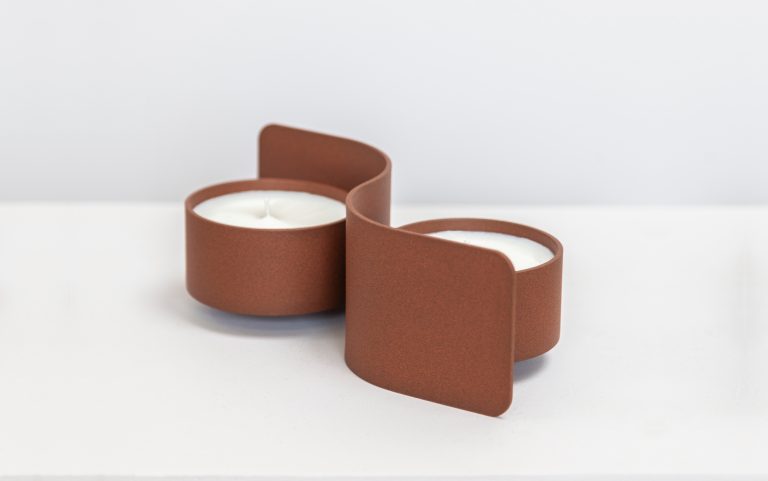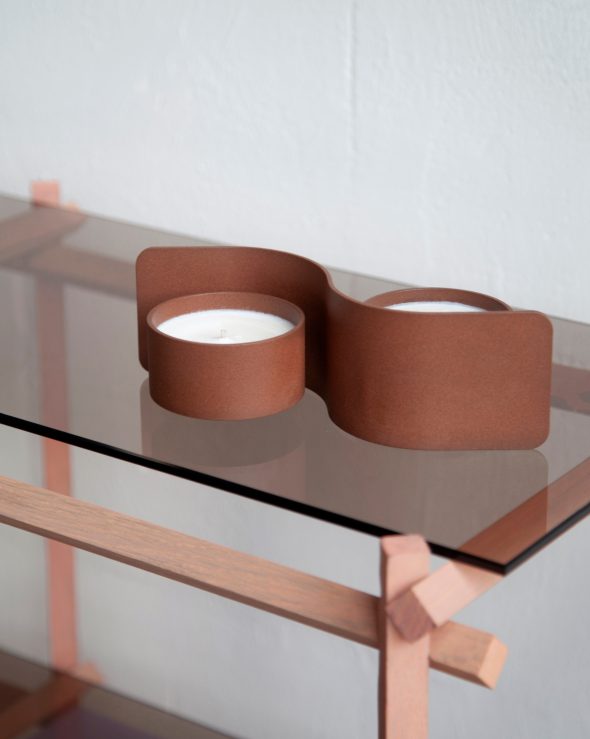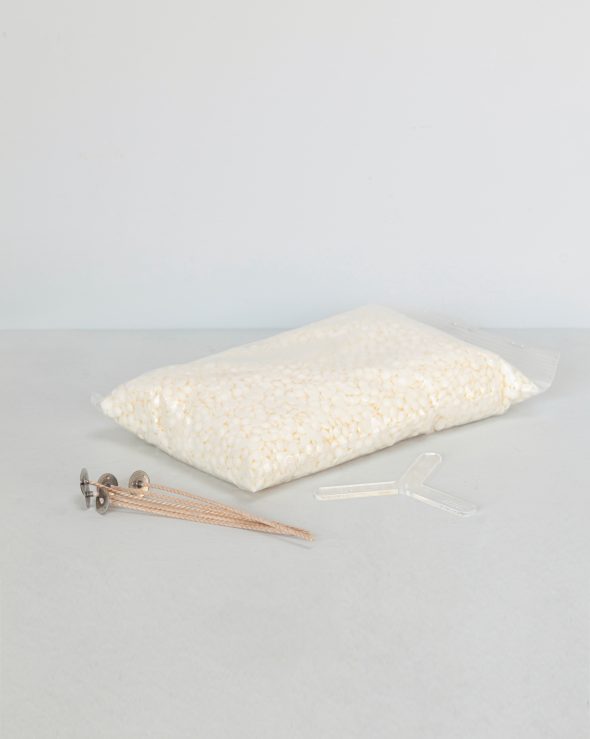 Each candle holder comes standard with a refill set; consisting of about 600 grams of rapeseed wax (for 2 or 3 refills), a series of wicks, a wick holder and instructions for use. If you run out of rapeseed wax granules, you can order a new refill set through the webshop of Vij5.
Alternatively, a set of rapeseed wax tea lights is also available.