Long Shade for Label Vij5
With the Long Shade Vij5 introduces a 'hybrid' LED light, feeling comfortable in both private residences as in contemporary office applications. The Long Shade is available in two lengths to create straightforward utilitarian light or domestic and playful configurations.
The name originates from the subtle reference to an archetypical lampshade, visible in the side view of the lamp body, as well as the stretching length of the available models.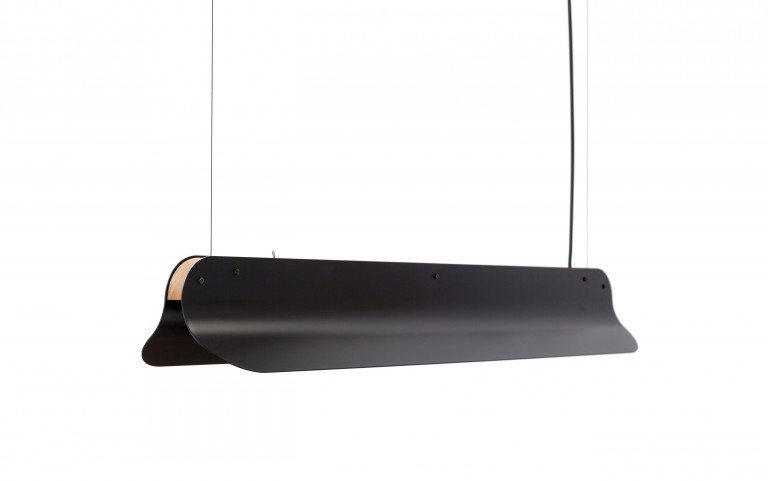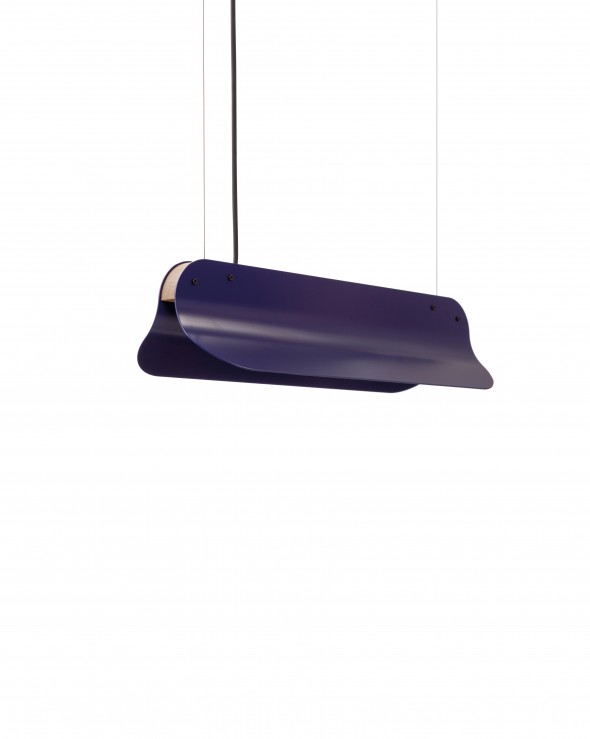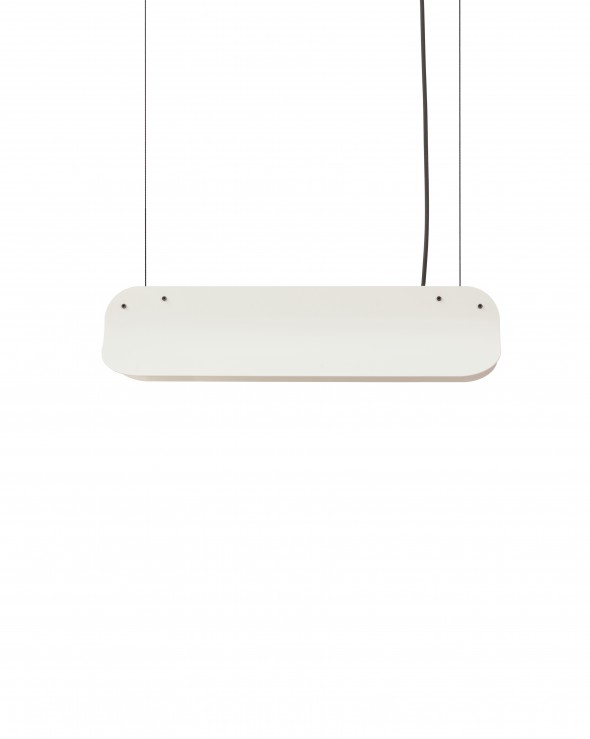 LED strips with LED-driver(s) integrated in the lamp body, 3 meters of flexible black rubber electricity cable, 1 mm black steel cable
Long Shade LED400
dimensions length 57 cm, width 17 cm, height 13 cm, light source including 1 high power LED-strip of 400 mm, light colour standard with High Power LED, Extra Warm White ±2700K
light output ±400 lux.
Long Shade LED800
dimensions length 87 cm, width 17 cm, height 13 cm, light source including 2 LED-strip of 800 mm, light colour primary LED-strip in Extra Warm White (±2700K), secondary LED-strip in Warm White ±3000K, light output ±250 lux or ±600 lux.