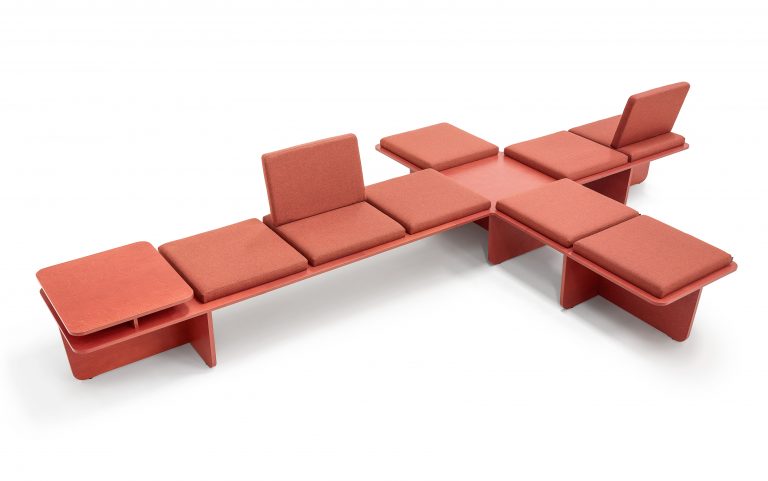 Given the challenge to design a modular sofa system, based on an existing aluminium extrusion profile, we started out our process with producing a wide variety of possible directions. Some of those were about 'hiding', whereas other design ideas were about 'highlighting' the aluminium profile.
A working method we enjoy and deem to be constructive; first giving the mind space and time to think freely and after that review, discard most of it and make sure the right 'ideas' will be taken to the next step.
As a result of simultaneously exploring 'the field' we decided to embrace the 'open plan' architecture of present-day companies, buildings and spaces. So instead of creating a high-back sofa, that in our viewpoint, would not specifically be a well founded 'addition' to the segment of contract furniture we aimed at creating the opposite; a product that will not obstruct lines of sight in a space, by literally keeping things 'flat'. On top of that we believe that the sofa system is more versatile when not to many functions, like room dividing, are being integrated into the product.
This project with LANDE made us once again realise how much we find delight in collaborating with producing companies. Combining aesthetic sensitivity, commercial knowledge and technical expertise led to the creation of 'Flatlands'!