Everything but the Desktop
Following a successful first edition of Transitions, Baars & Bloemhoff once again invited six designers to imagine and shape its decorative materials in Transitions II.
'On top organisers', 'above lamp' and a 'beside chair' are the products designed by the duo Daphna Laurens for Transitions II.
 For Everything But the Desktop! the two designers went in search of the extreme limits of malleability. With a desire to use the material in ways it wasn't designed for, the duo glued together two layers of Forbo Desktop and thus created a two-tone and also double-sided, flexible material.
The name of the material (Forbo Desktop) then guided the way in considering the objects that would ultimately take shape: as organisers, a lamp and an easy chair for work. These give insight into, and play with, the various properties (colour, texture, malleability) of the material.
Free to edition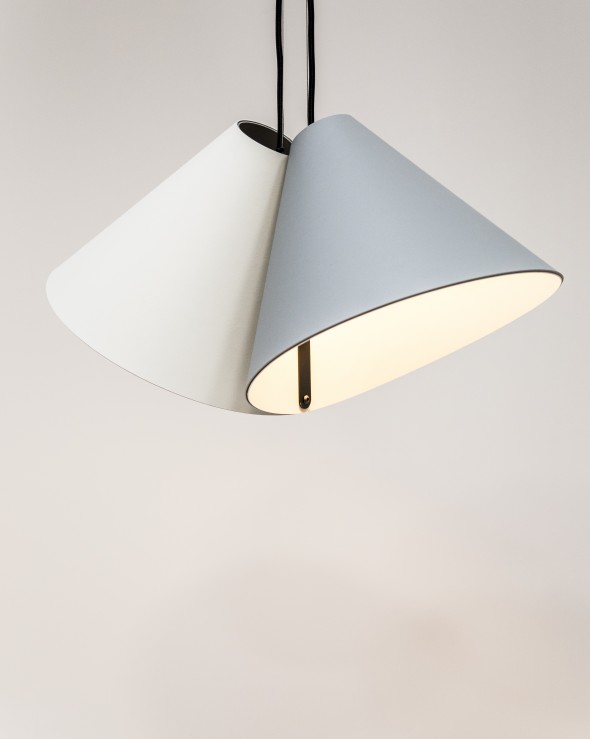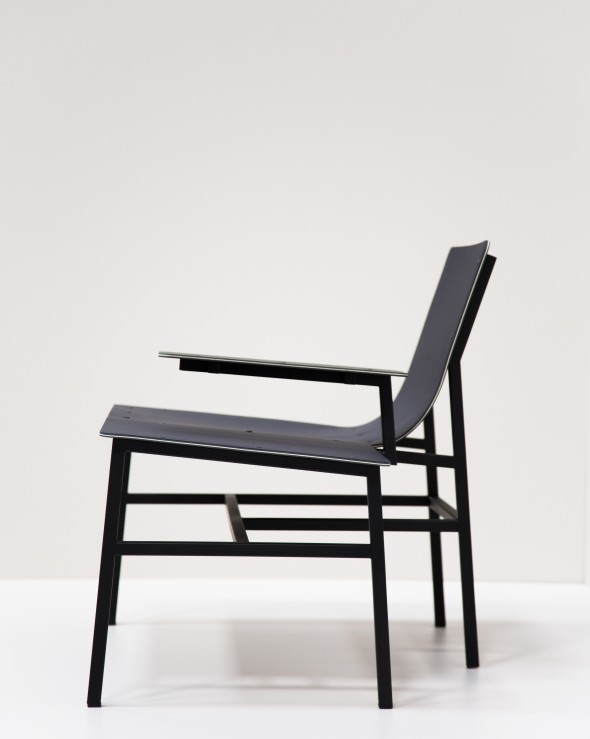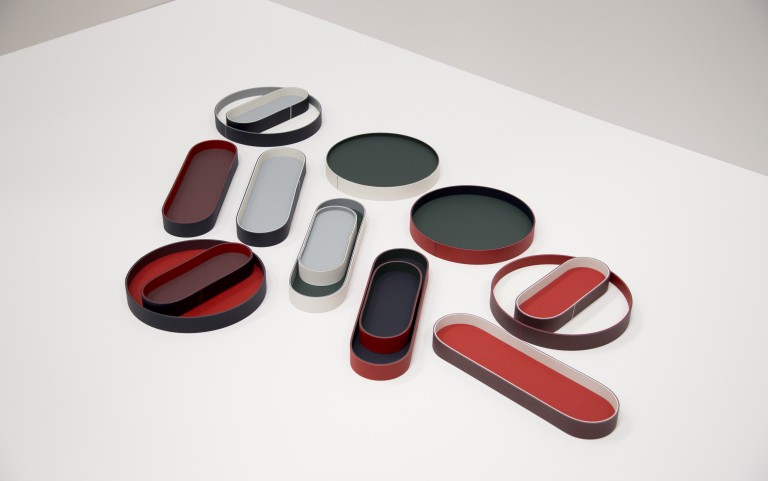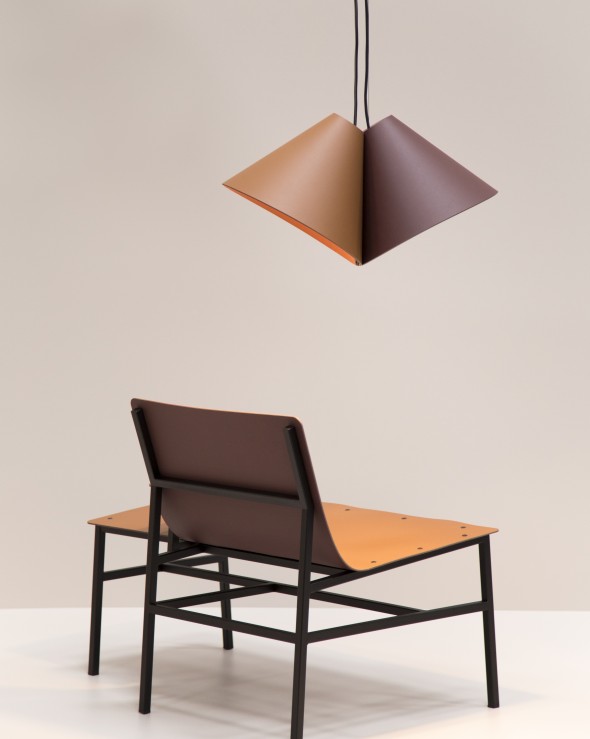 "
Desktop, furniture linoleum, from the producer Forbo was a 'logical' choice for us. Its fine texture, the attractive matte exterior and above all the material's high degree of flexibility prompted us to use it for our Transitions II project.
"
Materials used in the prototypes are: Powder coated steel frames and Forbo furniture linoleum, Desktop.