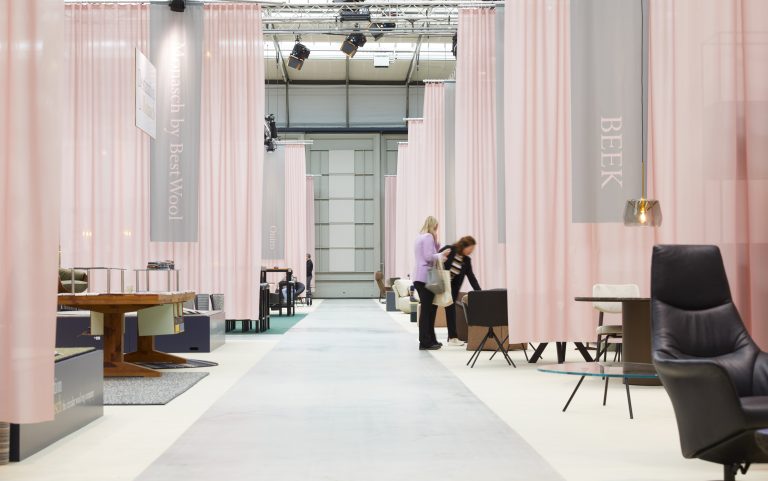 Since key design fairs did not take place, or only in a limited form, in recent years, the collective decided to join forces to return to presenting the latest collections in person. Hans Filippini (Director Marketing & Sales Operations, Leolux Furniture Group) explains: 'In January this year, around the time that IMM Cologne should have taken place, initiators Marieke van den Berg (owner, LABEL Vandenberg) and I made the first phone calls. The commitments poured in. Once the ball got rolling, more and more renowned brands joined in. A clear sign that there is a need for real meetings and conversations.
Studio Daphna Laurens is responsible for the spatial design that inspires and stimulates visitors. Crucial in the assignment was that it should really be designed with and for the participating brands. This puts the open character in the spotlight. 'For the format of the exhibition, we designed long, 4-metre-wide tracks that emphasise the impressive length of the Fokker Terminal. What we find special is that this really originated in the collective; every participant shares the same view. Therefore, we also went in search of the common denominator for the corporate identity. After the last few years, we felt like being optimistic and cheerful, hence, the choice of banners in shades of green and pink curtains.' Says Daphna of Daphna Laurens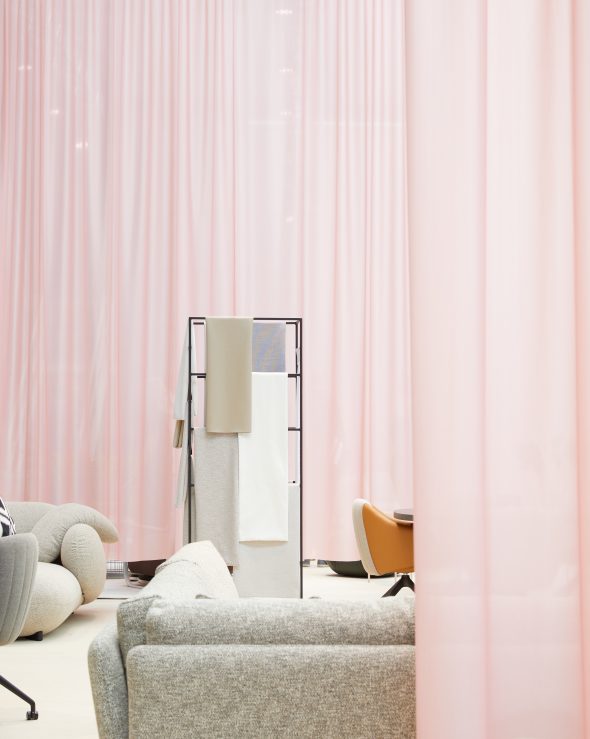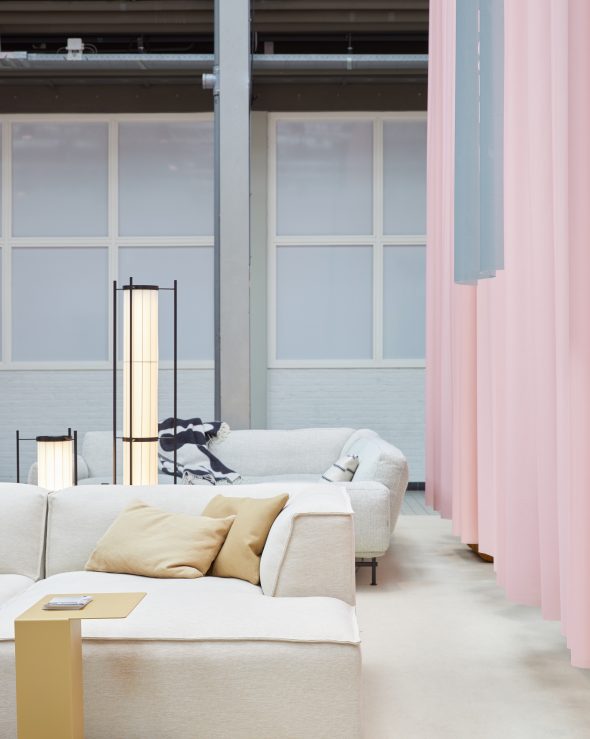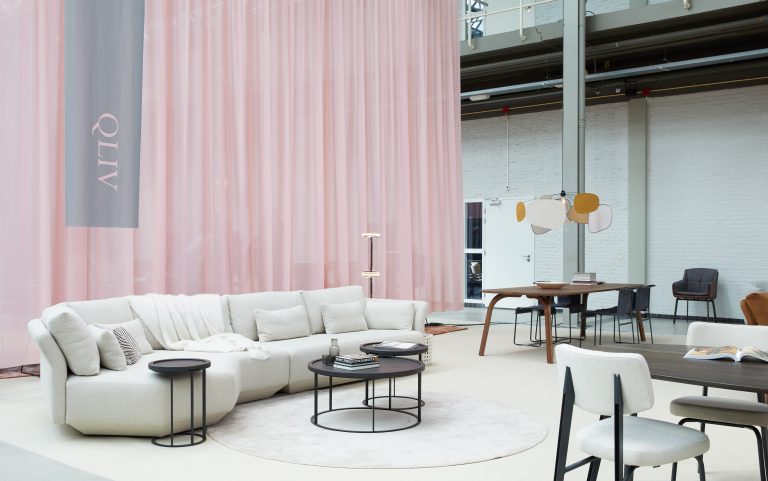 The trade event for interior professionals was held at the Fokker terminal in the Hague. An initiative of 24 Dutch and international design brands, with a collective desire to create a meeting point for presenting new collections to industry professionals.
Photographer Simone de Geus