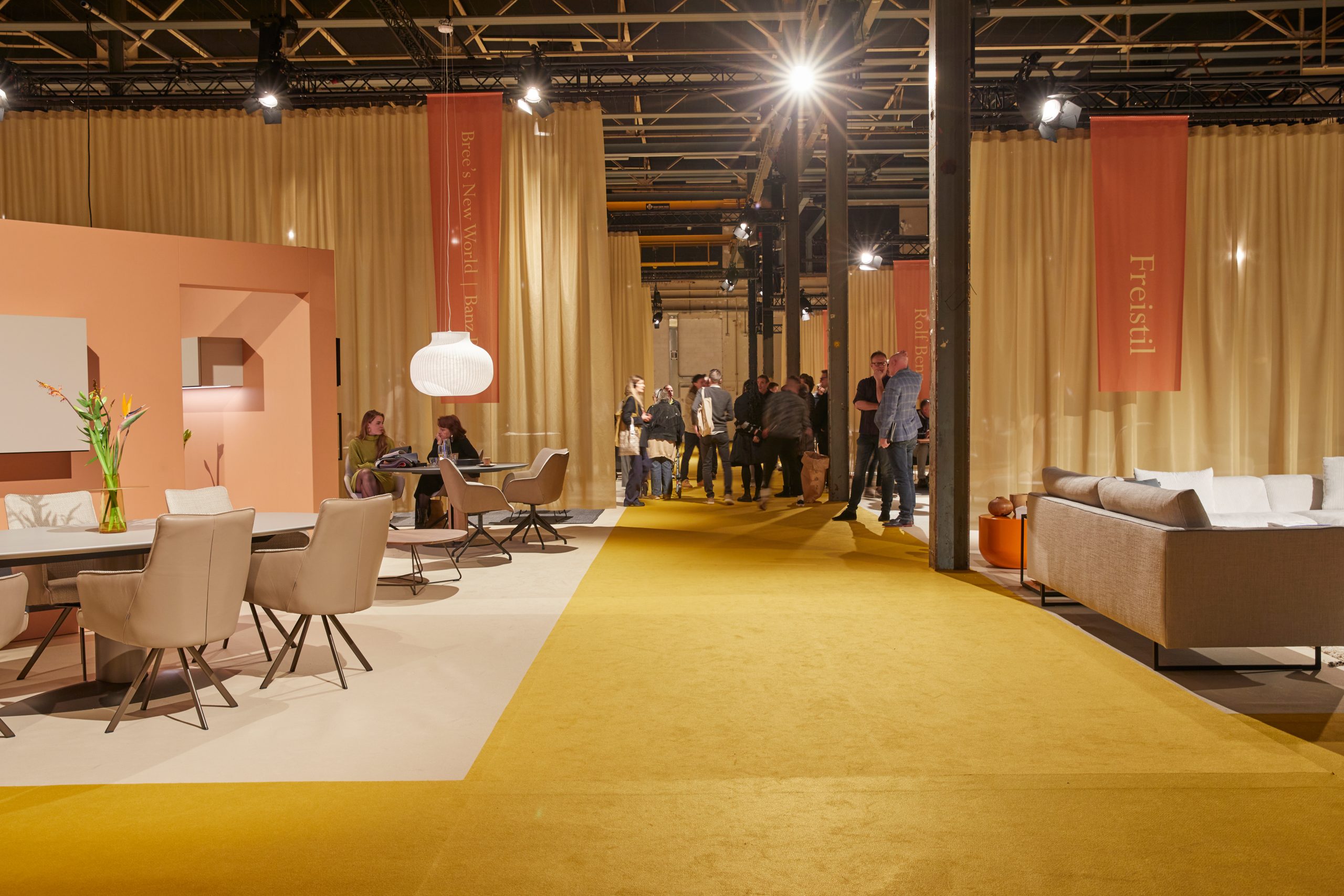 After a successful start, Destination: Design went into a new round from 22 to 24 January 2023. A collective of 49 international manufacturers invited visitors to the Klokgebouw, a heritage-protected industrial building constructed in Eindhoven at the end of the 1920s.
As the year before, Studio Daphna Laurens is responsible for the spatial design, which ideally translates the cooperative focus: "We wanted to create a more open, transparent event, without blocking walls and with uniform surfaces for the manufacturers," says Daphna Isaacs Burggraaf. All exhibition spaces are thus the same colour, just as the visuals of the respective logos are uniform. By doing so, they aim at creating a hybrid between an exhibition and a commercial business event. Curtains serve as room dividers – while last year they were dipped in powder pink and slate green, this time the duo chose yellowish golden and beige tones and contrasted them with brick red. "A lot of our work is intuition. We naturally wanted to create a positive mood for Destination: Design, but neutral enough for any brand to work with," explains Laurens Manders.
Food is additionally part of the feel-good atmosphere of any event – guests can therefore as well look forward to a culinary experience, which is generously included. "Destination: Design" offers a different concept than you usually see at trade fairs," says Daphna Isaacs Burggraaf. (am)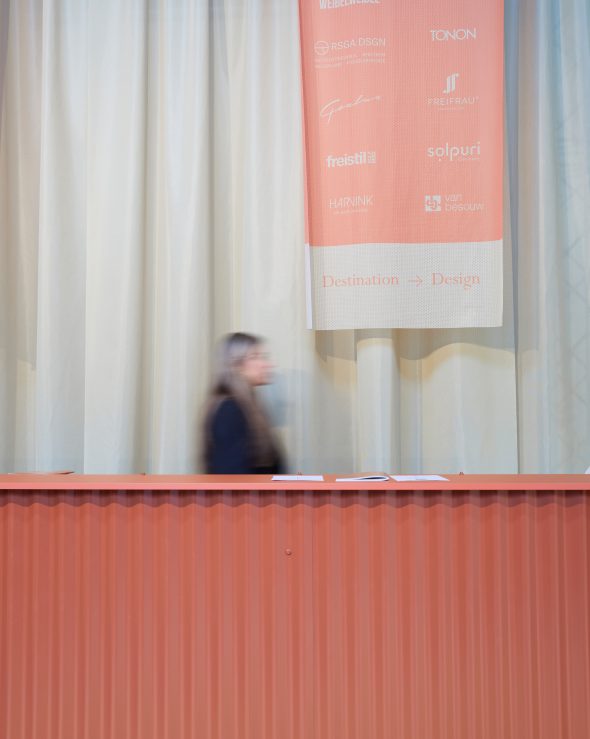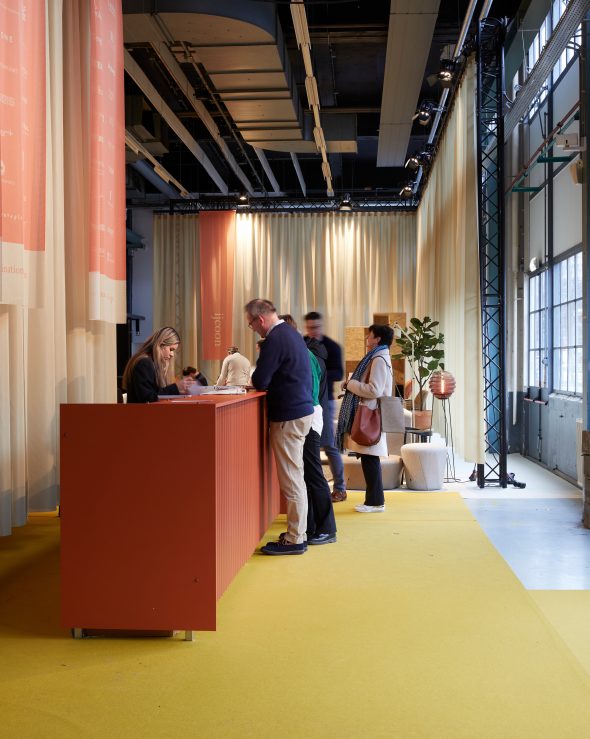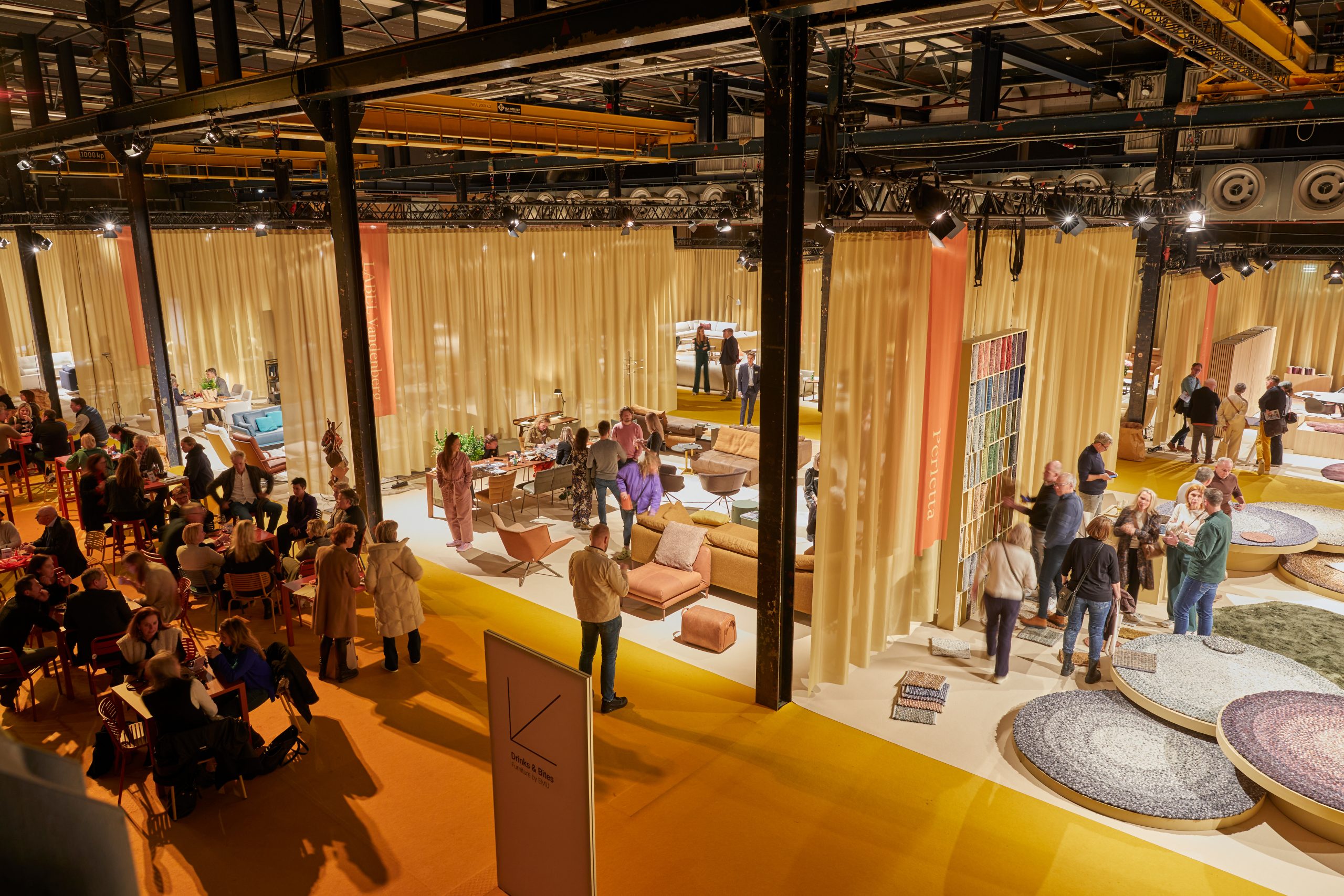 In the past, products for Philips were manufactured in the spacious halls of the Klokgebouw in Eindhoven, made of the synthetic plastic "Philite", which, like the patented "Bakelite", had its basis in phenolic resin. Today the monumental building serves as an event venue, as it was for Destination: Design. 49 international manufacturers have been invited by Leolux and Label Vandenberg to this special location to present their latest products and concepts. The unusual cooperation between the two organizers already shows that collaboration and a familiar atmosphere are at the forefront of the programme, beyond the boundaries of competition. "With Destination: Design, we want to organise a fair that appeals to a broad audience, not only to retailers but also to the creative scene," says Hans Filippini, who has initiated the event together with Marieke van den Berg from Label Vandenberg in addition to his role as Director Marketing and Sales Operations for Leolux.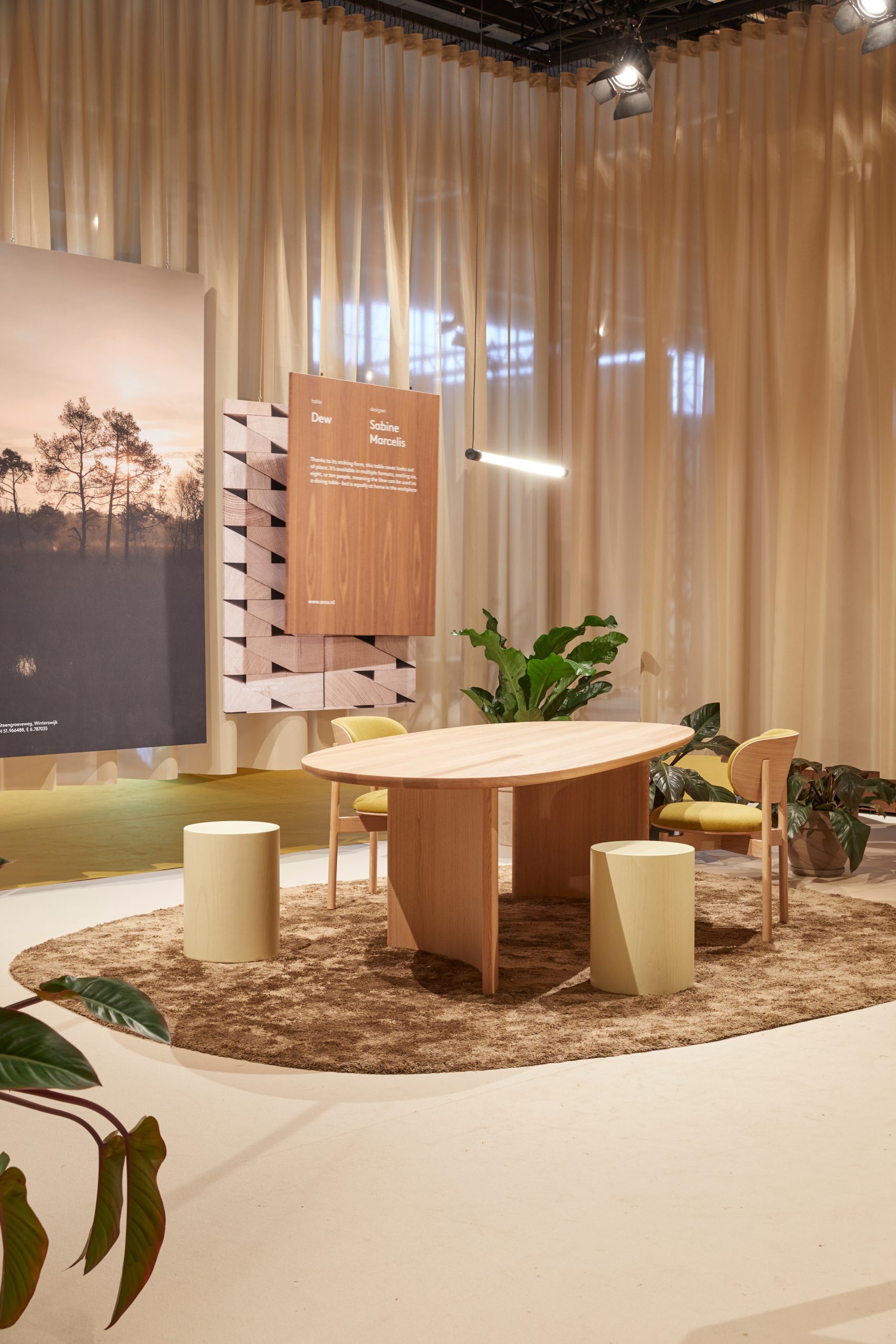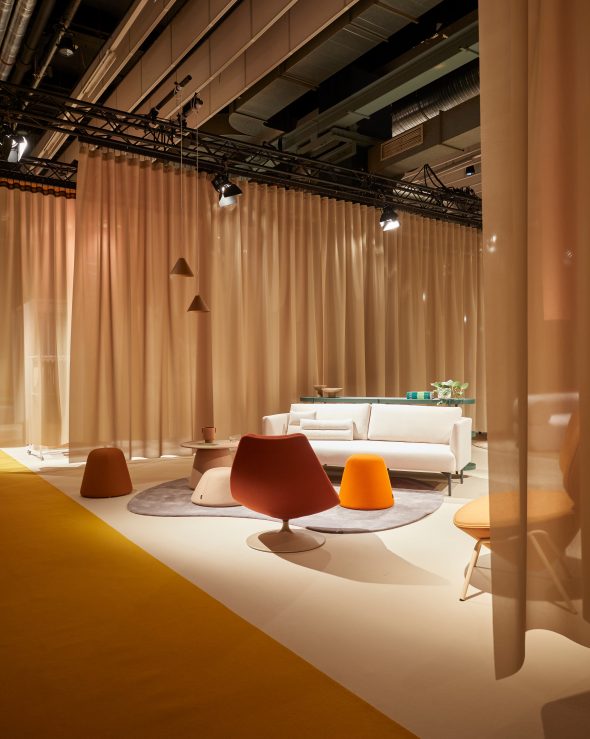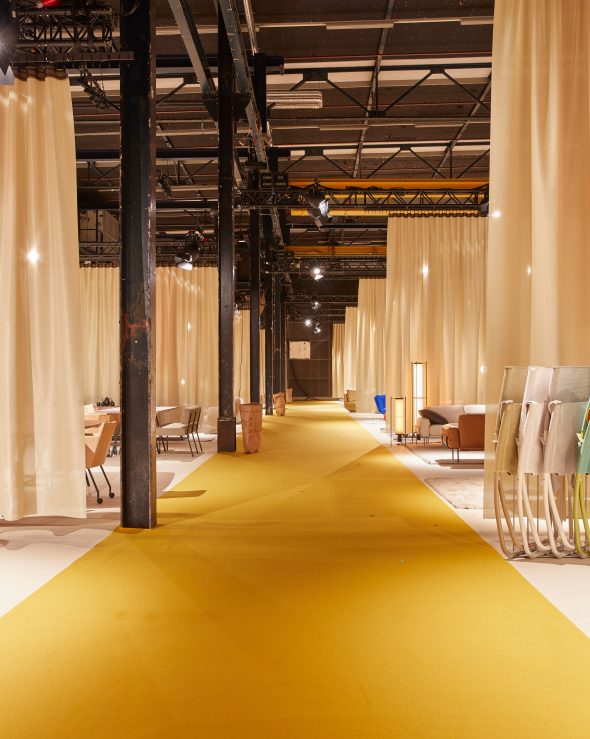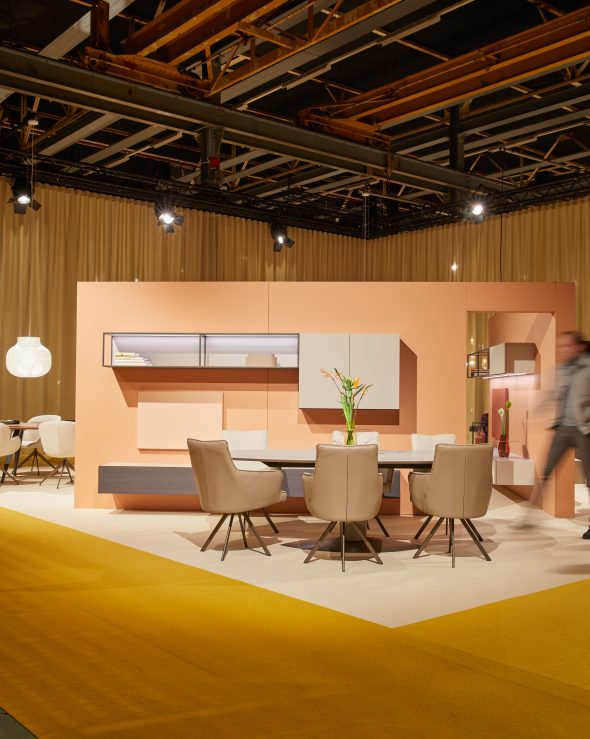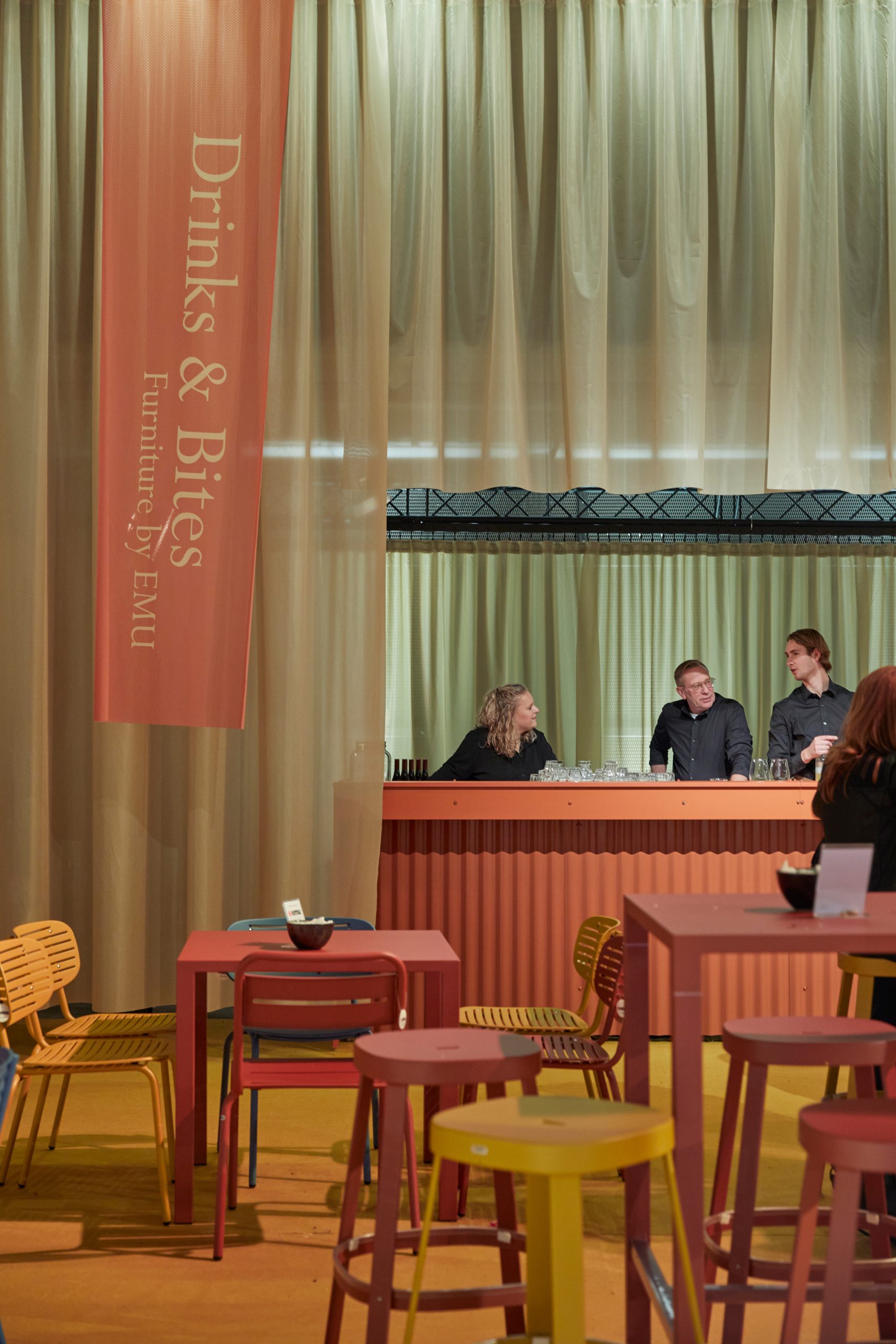 "
Guests could enjoy a culinary experience, which was generously included
"
Photographer: Simone de Geus