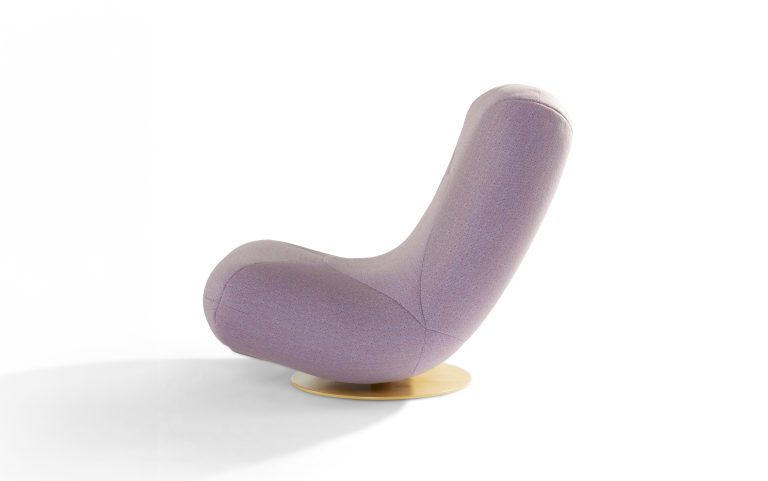 A series of brisk yet insightful sketches laid the groundwork for Lounge Chair Bean. The sketches had a soulful vibe and gave off an instant sense of comfort, compelling us to delve deeper into refining the model and seeking the perfect collaborator to breathe life into the chair. Our objective; to craft a piece of furniture that seamlessly blended comfort with elegance, is successfully realized in partnership with LABEL vandenberg.
The evolution of Bean serves as a prime example of a design process where, owing to the chair's simplicity, attention to detail becomes essential. Elements like form, proportion, ergonomics, materials, colours, upholstery patterns, and stitching play a significant role in producing this comfortable and stylish piece of furniture.
The wooden sled base gives the chair an outspoken yet straightforward look, while the swivel base gives the chair the expression to be floating and evidently its ability to rotate. Additionally, with various upholstery options, you can enhance the chair's character, and the stitching style adds an extra layer of differentiation, contributing to its diverse visual appeal.