Over six hundred years ago it served as foundation piles for the town gate of Eindhoven.
Wood, which now – both literally as figuratively – is used as a basis for the work of Daphna Laurens.
The table legs show a fragment of the map made from the archaeological site of discovery. Like the foundation piles rose from the water, the legs pierce through the glass tabletop. This is part of the construction but it also adds new perceptions and potential functionality.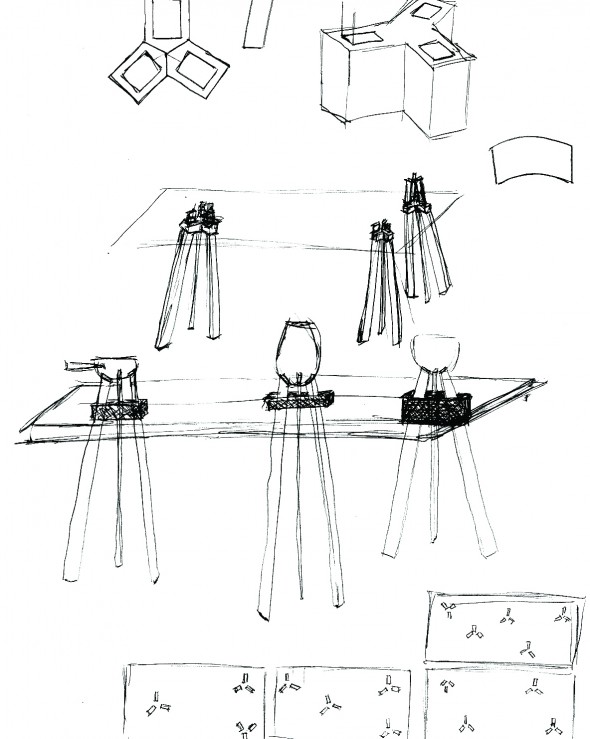 "
The supporting function the wood fulfilled six hundred years ago still remains in the design of the 'Basis Table'.
"
600 years old oak wood, cast iron and glass.
In courtesy of the private collection of Gallery S. Bensimon